2022 NAR Member Profile - MKE Report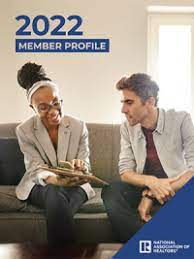 The GMAR has purchased NAR's 2022 Member Profile comparing REALTORS® in the Milwaukee area with their national counterparts and we want to make it available to all of our broker members.
The economic, demographic, education, tenure, agency relationship and compensation of REALTORS® are all broken down. In addition, this report takes an in-depth look at office affiliation, type of firm, as well as the use of the Internet and technology. This unique tool provides the answers in a user-friendly format, designed to allow easy comparisons with previous studies, using a mix of charts, graphs and tables.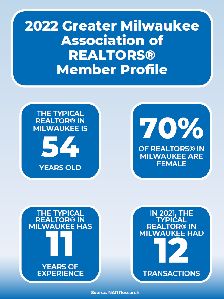 Chapters Include:
Business Characteristics of REALTORS®
Business Activity of REALTORS®
Income and Expenses of REALTORS®
Office and Firm Affiliation of REALTORS®
Demographic Characteristics of REALTORS®