GMAR marks the 50th Anniversary of the Fair Housing Act

Listen to the GMAR Fair Housing Act Event from 4/11/18
A Little History... Marchers in Milwaukee Helped Spur Congress
Local civil rights organizations in Milwaukee used marches, along with other forms of protest, to call attention to local patterns of racial segregation and prejudice. The most notable marches in Milwaukee were the open housing marches (also known as fair housing marches) of 1967-1968.
These marches were sponsored and organized by the Milwaukee NAACP Youth Council and Alderwoman Vel Phillips. The NAACP Youth Council, its Commando unit, along with other supporters, marched 200 consecutive days in support of the passing of an open housing bill. Other local civil rights organizations that coordinated marches as a means of public protest included the Congress of Racial Equality (CORE) and the Milwaukee United School Integration Committee (MUSIC).
Early in the evening of Monday, August 28, 1967, more than 100 members of the Milwaukee Youth Council of the NAACP gathered at their headquarters at 1316 North 15th Street, picked up signs hand-lettered with slogans like "We Need Fair Housing," and, led by Father James E. Groppi, a white Roman Catholic priest who served as their adviser, headed toward the 16th Street viaduct. At about 6:30 p.m., they were greeted at the north end of the viaduct by almost another 100 supporters and crossed over the viaduct to the nearly all-white south side of Milwaukee. There the marchers met resistance.
Fair Housing Early Efforts
Alderwoman Vel Phillips presented a fair housing ordinance to the Milwaukee Common Council in 1962 – five years before the fair housing marches – but the council voted, 18-1, against it. Phillips, the council's lone black member, was the only vote pushing to end the discriminatory laws.
On December 9, 1965, Gov. Warren Knowles signed an open housing law that prohibited discrimination in the sale, rental or financing of housing. The law, a watered-down version of a measure proposed by Rep. Lloyd Barbee and other lawmakers, exempts owner-occupied properties with four or fewer units – leaving out the overwhelming majority of the housing stock in Milwaukee's central city.
1967 Marches Begin
On August 28, 1967, to protest continued inaction on a municipal open housing ordinance, about 200 demonstrators, led by the NAACP Youth Council and its adviser, Father James E. Groppi, marched from the city's north side across the 16th Street Viaduct – "Milwaukee's Mason-Dixon line" – to Kosciuzko Park, where they were met by a hostile crowd of about 5,000. It was the first of 200 consecutive days of protest marches calling for an open housing ordinance.
On September 7, 1967, open housing demonstrators staged a "sit-in and lie-in" at City Hall, overturning chairs and dumping paperwork in Mayor Henry Maier's office. The city put the damage at $3,000; six people were charged.
On December 12, 1967, for the first time, the Milwaukee Common Council approved an open housing ordinance, but it's one that mirrors the state's weak open housing law, which covered only about 25% of the housing stock in Wisconsin. Ald. Vel Phillips, who had introduced stronger open housing proposals each of the previous four years, voted against the ordinance.
1968 Change Begins
On March 14, 1968, open housing marches led by the NAACP Youth Council in Milwaukee marked their 200th day. Although organizers said it would be the last day of the marches, they continued for a 201st day because some of the protesters hadn't heard they had been called off.
On April 30, 1968, the Milwaukee Common Council approved a new open housing ordinance that was stronger than the Fair Housing Act, covering more multifamily housing developments than covered by the federal law.
All information excerpted from: UWM Libraries March on Milwaukee and Milwaukee Journal Sentinel 50-year Ache project.
---
The Fair Housing Act in Wisconsin
The Wisconsin Fair Housing Law protects the rights of people in the rental or purchase of housing. It is unlawful to discriminate against a person in housing, even in part, because of that person's protected class. Essentially, all housing is covered under the law except when a person is seeking a roommate to share a dwelling.
Federal and state fair housing laws make it illegal to discriminate in housing based on the following protected classes:
Race
Color
Sex
National Origin/Ancestry
Religion
Disability
Familial Status
Age
Marital Status
Lawful Source of Income
Sexual Orientation
Status as a Victim of Domestic Abuse, Sexual Abuse or Stalking
City and county fair housing ordinances may include additional protected classes. In the City of Milwaukee and Milwaukee County, the following are protected:
Gender Identity or Expression
Military Service (City of Milwaukee only)
Domestic Partnership (Milwaukee County only)
---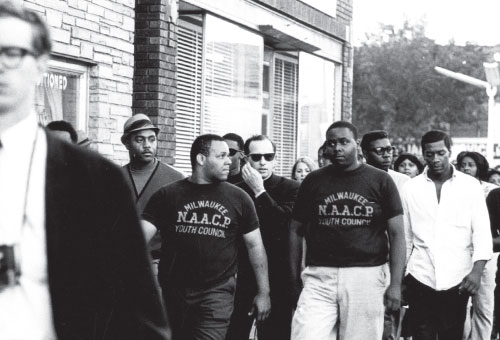 Beginning on August 28, 1967, more than 200 members and supporters of Milwaukee's NAACP Youth Council marched across the 16th Street Bridge to protest housing discrimination and demand an open housing ordinance.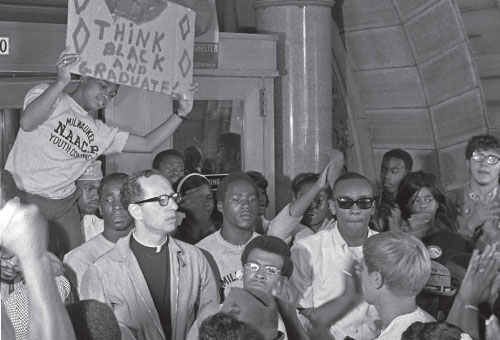 Father James E. Groppi, a Roman Catholic priest and adviser to the NAACP Youth Council, played a critical leadership role in the open housing marches.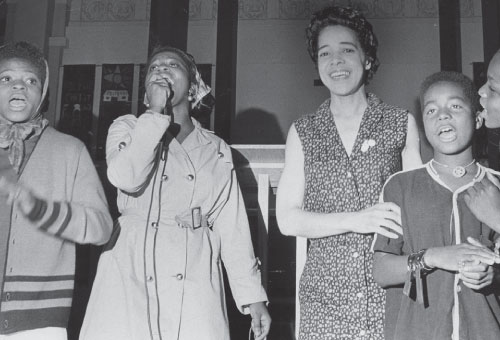 Alderwoman Vel Phillips (center) was the first woman and first African American elected to Milwaukee's Common Council. In 1962, she introduced an open housing ordinance but her vote was the only one in support of it. She introduced the ordinance 3 more times during the next 5 years but the result wa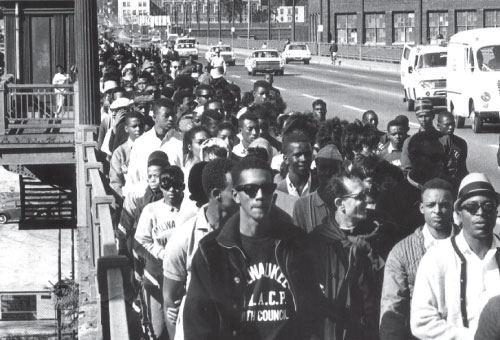 The open housing marches, which crossed the 16th Street Bridge into Milwaukee's predominately white south side, continued for 200 days.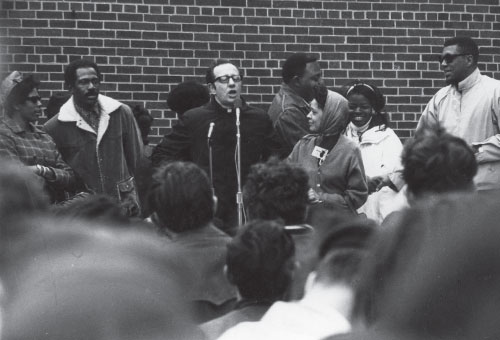 On March 14, 1968, after 200 days of consecutive marches, the NAACP Youth Council, Alderwoman Vel Phillips, Father Groppi and their supporters concluded the open housing marches.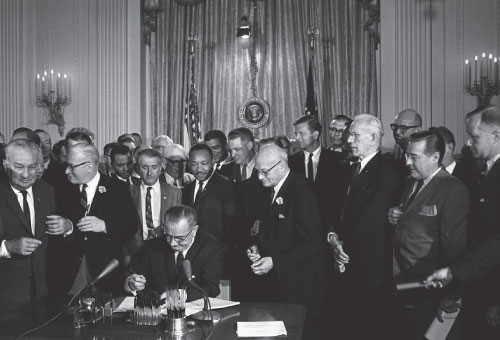 On April 11, 1968, President Lyndon B. Johnson signed into law the Fair Housing Act – formally known as the Civil Rights Act of 1968. The legislation prohibits discrimination based on race, color, religion, sex, handicap, familial status and national origin.
More Resources