Kettle Moraine Council
February
The GMAR Kettle Moraine Council sponsored their first Mardi Gras Event in February 2016, which was a huge success. 75 people were in attendance at Jug's Hitching Post. Music and food were provided to those who attended. There was an affiliate sponsored Free Raffle adding to the fun for the evening.
The council will sponsor this event again next year and we look forward to seeing an even larger attendance.
Council Charitable donations for 2016
$1000 was donated to Habitat for Humanity Washington County at the Mardi Gras party.
Flowers For Scholars fundraiser was another success this year. The council raised $1050 for the GMAR foundation.
On March 10th the Council sponsored an educational seminar at the First Weber office in West Bend. Kel Svoboda presented How to Get Business on a Little Pocket Book, and The Value Proposition of becoming a real estate resource.
The May 19th RPAC auction was a huge success this year. Joe Murray and Representative Robert Brooks provided us with state and local updates. Over $5300 was raised this year.
We are the food sponsor for Big Brother and Big Sister September Fundraiser 100 holes in 1 day. A donation of $1000 was given. This event raised over $50,000 last year.
September 22nd annual Golf Outing Fundraiser will be held at Scenic View Golf Course in Slinger. We hope you can join us.
In the News- Nov 4th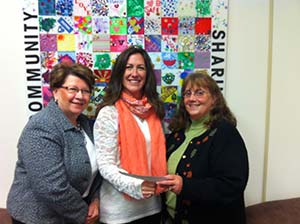 The Kettle Moraine Council was recently featured in the news, and we want you to know about it!

Nov 4th- The Booster
"GMAR Kettle Moraine Council of Realtors recently donated $1000 to Family Promise. Family Promise is a non-profit organization that helps homeless families transition back into independent living. The GMAR Kettle Moraine Council was formed when the local Kettle Moraine Realtors® Association recently merged with the Greater Milwaukee Association of Realtors®. Local agents wanted to maintain a presence in the community through the Council. The Council will continue to offer education and social events for members, as well as continuing to contribute to local organizations like Family Promise.
GMAR does have a Youth Foundation that Washington County youth based organizations can now apply to for grant money. The grants cover youth ages 0-25. There are three categories: Education, Social Services, and The Arts. In 2014 close to $60,000 in grant money was given. Information for applying is on the GMAR website. The GMAR Kettle Moraine Council would like to encourage local groups and organizations to take advantage of the grant money that is now available. Kaye Erdman will be serving on the foundation board and other local agents are encouraged to also participate on the committees."


Read more:Booster Ads - Realtors Donate to Family Promise
In the News- Dec 16th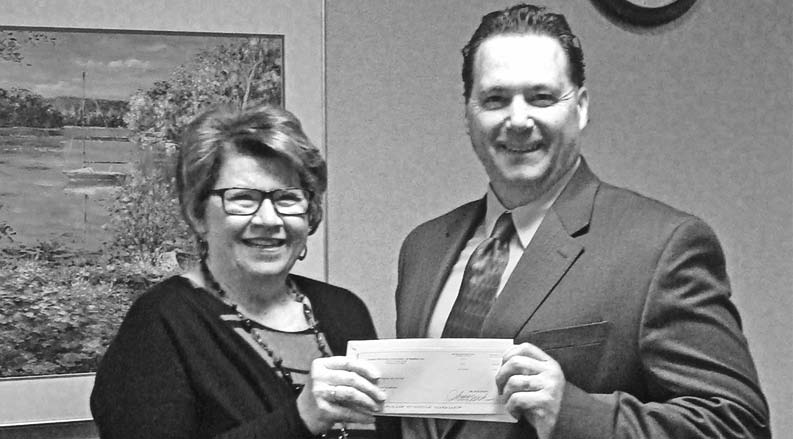 Dec 16th-
The Booster
"GMAR Kettle Moraine Council of REALTORS® recently donated the proceeds of their golf outing fundraiser to Washington County School Districts. $3,800 was raised. The districts receiving checks were Hartford, Slinger, Erin, West Bend, Kewaskum and Germantown. Monies will be used by the districts for children in need. In the past, principles have used the money to provide school supplies, cold weather clothing, tennis shoes for gym, field trips and more."